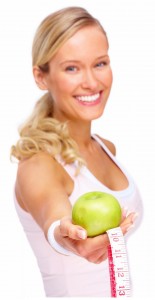 We offer two a diet and nutrition related services:
1. Diet – Food Review
2. Food Shopping for Health and Fitness

1. Diet – Food Review and Assessment
We review your eating habits in terms a balanced diet consisting of sufficient nutrients (carbohydrates, protein, fat, minerals, vitamins etc.).
Your goal could be Weight Loss, General Health and Well Being, Strength – Muscle Gain, Body Fat Loss, Immune System Boosting etc.
You will receive advice on what you ideally change in your current diet, what you could eat more or less, what you might replace with something else, how frequent you ideally eat etc.
We will ask you to fill out a food diary for a few days and review it together with you to optimise your diet in relation to your specific goals.
2. Food Shopping for Health and Fitness
We will go shopping with you to your local grocery or supermarket (only in South Dublin, South Co. Dublin at the moment). You choose the foods that you generally buy and we go through the pro and cons of these foods with you in the shop. Afterwards we pick alternatives, replacement foods which are more beneficial – healthier – possibly low fat, less calorie dense, contain more complex carbohydrates, better quality nutrients etc. etc.
You learn also
– how to read food labels
– how to interpret them
– how to pick healthier foods
– what are healthy fats (the good, the bad and the ugly)
Here the link to our Food and Diet Diary
(only accessible after an initial consultation,
you will receive a password).