Pilates for Men in South Dublin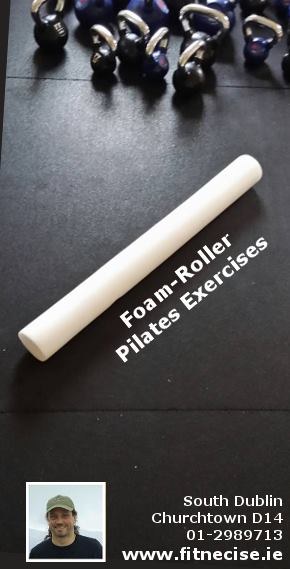 I'm going to start a new set of "Men Only Pilates" and "Mens Core Strength" Classes in our Churchtown Village, Dublin 14 Fitnecise Studio on Monday 1st September 2014 and Wednesday 3rd September 2014.
The class format differs slightly from my general, mixed gender Pilates classes. I focus on making the class more specific to the needs, objectives and goals of men.
We include:
more flexibility work and stretches, as most guys are lacking flexibility. This will help to prevent injury.
additional mobility and mobilization exercises, to up joint mobility, to prevent injury.
add a few more general strength exercises e.g. Push-Up, Press-Up variations, simple Body-Weight Squats etc. in general multi-joint exercises.
we will use various equipment e.g. Foamrollers, Fit Circles (also called Pilates Rings), various hand weights, Gym/Swiss Balls etc. to keep the classes interesting and varied.
plus general Pilates and Core Strength exercises to:
• increase your general abdominal, core strength
• improve mid and lower back strength
• better back and spine mobility
• boost flexibility
Our Mens Pilates Classes last for 1 hour, there is a 15min gap between classes to change over to the next class and to make sure you get a guaranteed full one hour class.
Classes take place:
1. Monday 8.30-9.30pm – Level 1 – Mens Pilates – Intermediate
2. Wednesday 7.15-8.15pm – Level 2 – Mens Pilates - Beginners
Find a full fitness and exercise class timetable for our South Dublin, Fitnecise Studio here.

Contact us via e-mail or call 086-1736720 during office hours Monday to Friday 8am to 5.30pm with any  further questions you might have or to book your place.
Martin
_ Owner – Fitnecise Studios