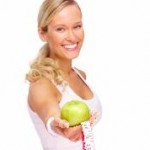 Join most classes Any Time ! Contact us via our E-mail Contact Form at the bottom of this page. Find a full Pilates and Fitness Class Time Table here and a Fitnecise – Health Screening from (pdf-file) here.
__
__
Value for money – not cheap Classes 1. max 10-12 participants 2. mats are provided 3. parking is free 4. small equipment is provided 5. insured and qualified – since 2002.
Booking Payment Options – Fee Structure – T&C apply see below:
Please call our Fitnecise Studio 01-2989713, 086-1736720 or e-mail us before you pay to make sure there is availability in the class you want to attend.
Payment options are: cash, cheque, online or bank transfer. Please make cheques out  to "Fitnecise Coaching".
A small booking fee will be added to the general fee if you book online, this fee will be labeled as  "shipping and handling".
A PayPal Account is NOT necessary, you can
use your Credit Card (VISA Master Card etc. )
All payments are non-refundable and non-transferable.
Fitnecise – Win-Win Referral Scheme

Refer a friend, work colleague, family member, team mate to one of our fitness classes and save up to €20, even get a free personal training session.
1. 

Unlimited Morning

Pilates, Fitness Classes Attend as many classes as you want. Monday to Friday 9.45am
The longer you commit the better the price and value.
€39.99 – Unlimited Morning Classes Introduction
Trial 4 weeks Deal - ONLINE BOOKING Only T&C apply
€60.00 – 4 weeks
€110.00 – 8 weeks
€150 – 12 weeks
2.

Evening

Fitness – Pilates Classes
including general Pilates and Men Only Pilates
The longer you commit the better the price and value.
One class per week.
€39.99 – Introduction Trial 4 weeks Deal
ONLINE BOOKING Only for our Trial 4 week Deal T&C apply
€54.99 – 4 weeks
€99.99 – 8 weeks
€129.99 – 12 weeks
3. Drop-Ins or Pay-As-You-Go
€15 Any Pilates / Fitness Evening or Morning Classes
€12 Bootcamp Classes
Please make sure you call or text us at least 24 hours before the class to check re availability, as the class might be booked out.
4. Bootcamp Outdoor Fitness Classes in Loreto Park, Dublin 14:
€7 per class – €126 Bootcamp 6 weeks (3x classes/week)
€8 per class – €96 Bootcamp 6 weeks (2x classes/week)
€10 per class – €60 Bootcamp 6 weeks (1x class/week)
€12 per class – Bootcamp Pay-As-You-Go / Drop-In
5. Reservation, Pre-Booking Fee
for our Evening and Morning 4, 6, 8, 12 week options.
€39.99 this payment secures your place in a particular class.
The balance for the full course fee is due
when you attend your first class.
6. Zumba:
€70 – 8 weeks
7. Diet – Food – Nutrition Review and Assessment
€30 – Food – Diet Review and Assessment
Terms & Conditions:
You can only avail once of the 4 Week Classes Trials – Deals.

Classes are filled on a first come first serve basis.
Class participants book in for a particular class (day and time) and commit to attend for the duration of the booking.
Missed classes might be made up on another day and time during the same week, if there is availability. Missed classes can't be made up during another week.
We are not able to refund course fees or booking fess once you started your course. Refunds can be given if 24 hour notice was given before the start.