I just made a bit more space in our Personal Training studio, which is also used for some of our Kettlebell Classes. A big – thank You – to Ieak – I use their Expedit shelving units for a good while now in the office and in various Fitnecise Studios. Ideal for storing all kind of fitness equipment e.g. Kettlebells (ranging from 4 to 20kg), Medicine Balls, Skipping Ropes, Yoga Blocks etc. etc..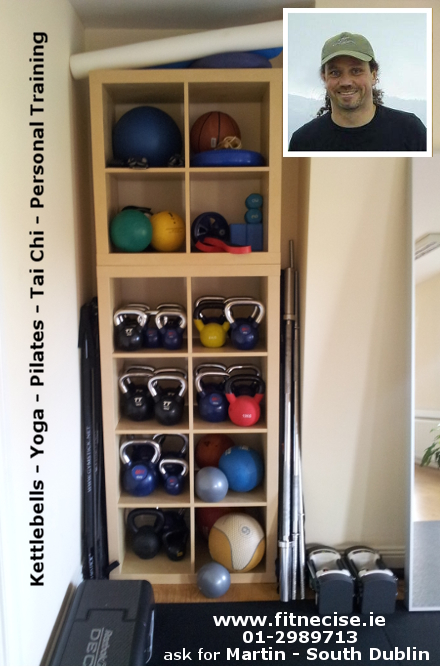 There are a good few places left in the Evening Kettlebell Classes, which take place:
Monday 6pm-6.45pm and at 7.15pm-8pm  (part of our WoW – Women Only Weights and Resistance Training Classes), Thursday 6pm-6.45pm. Find more information about our Kettlebell Fitness Classes in South Dublin here.

Martin