Sandyford, Lepardstown – Dublin 18, D18 – Mens Pilates & CoreConditioning Classes
start mid September 2015.
I'm going to start a new Mens Pilates Class – 24th September 2015. Pilates Classes are small to guarantee safety and allow you to learn proper technique to get most out of the classes.
Where: Sandyford Community Centre, Lambs Cross, D18,
just a few minutes drive from Central Park, Leopardstown Industrial Estate.
Starts: 24th September 2015
Day: Tuesday
Time: 6pm-7pm
Duration: 6 weeks
Max. number of participants: 10-12
Mats: Please bring your own exercise, Pilates mat
(We provide special Pilates mats (10mm thick) and a
carry strap bag for €25, most general Pilates mat or
Yoga mats are 3-4mm thick.)
Fee – 6 weeks: €72, Drop-In or Pay-As-You-Go €14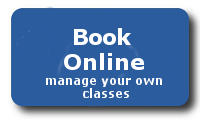 Read more about my Mens Pilates / Core Classes in South Dublin here. Beside Lambs Cross, close to Leopardstown Heights, Sandyford Hall, Belarmine, Stepaside, Ticknock, Carrickmines, Cabinteely, Foxrock. Find our full fitness class timetable here.
Martin
_ Personal Trainer, Fitness – Pilates – Kettlebell Instructors